Art Exhibit at Airlie Gardens
Posted by Patrick Chambers on Thursday, September 1, 2022 at 9:35 AM
By Patrick Chambers / September 1, 2022
Comment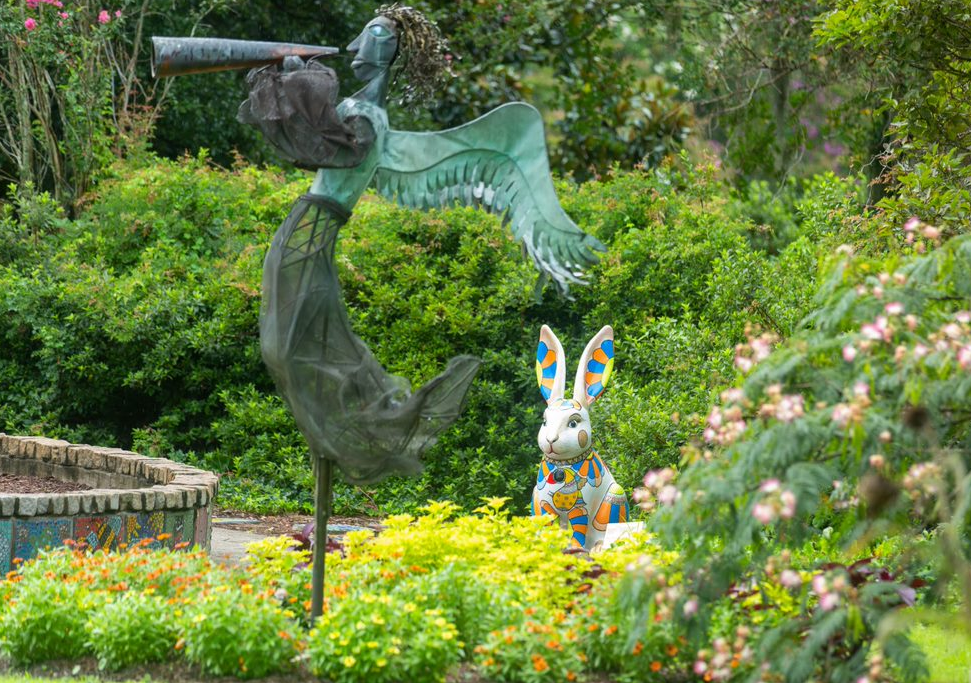 Come celebrate 10 years of art exhibits at Airlie Gardens, open now until December 31, 2022! This years theme is Hoppy Times, where oversized 4.5 foot rabbits decorated by local Wilmington artists are spread throughout the garden on display. Experience the beauty of one of Wilmington's outdoor treasures as you walk through the gardens and try to locate all 10 rabbits.
Airlie Gardens was founded in 1884 when the property was purchased and converted into an expansive garden by Pembroke and Sarah Jones. With the support of local residents, the New Hanover County Commissioners, and a grant from the Clean Water Management Trust Fund, the property was purchased by the county in 1999. All 67 acres has been lovingly restored and made available for visitors to enjoy. Guided tours are available with two weeks advance registration, and general admission is $9 for adults and $3 for children.
Wilmington is filled with historic locations like Airlie Gardens which draws over 120,000 visitors per year. If you have never experienced our picturesque city you owe it to yourself to plan a trip to come take a look. There has been a overwhelming draw of new residents to Wilmington and the surrounding area and homes and real estate has been moving at an incredible pace. If you are interested in taking a look at what Wilmington has to offer as your new home, please give Buddy Blake and our team here at Waypost Realty a call at (910) 395-1000.